OSAKA HARUKAS — Japan's highest building of 300m
A multifaceted Urban Gem with All the Cutting-Edge Amenities of the City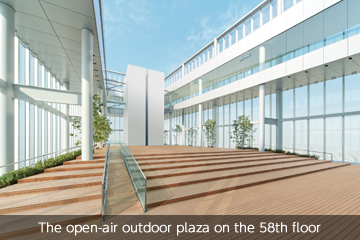 OSAKA HARUKAS OBSERVATORY
58-60F
The 58th floor is the open-air outdoor plaza in a three-story atrium structure with pleasant sunlight and wind.
The 60th floor – the top floor - is a 360° glass-enclosed observation deck that commands a panoramic view of Osaka Plain.
For details, view the website:
https://www.abenoharukas-300.jp/en/observatory/
Osaka Marriott Miyako Hotel
19-20F/38–55F/57F (360 rooms)
Osaka Marriott Miyako Hotel will offer premium quality service which is a fusion of Marriott's world-class hospitality and Miyako Hotel's impeccable Japanese service.
Visitors can enjoy a wonderful view from the guest rooms and restaurants.
Office floors
17-18F/21–36F (Tenant Floor area: Approx. 40,000 m²)
With each floor measuring some 2,400 m² (730 tsubo), the office floors will be among the most spacious in all of Osaka and feature state-of-the-art facilities, including cutting edge-IT, lightning and air-conditioning systems.
With substantial support facilities for workers, those offices will function as a work station with foresight for next generations.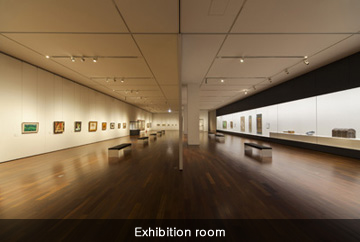 ABENO HARUKAS Art Museum
16F
Full-fledged "urban art museum" where national treasures and important cultural properties can be exhibited.
Exhibitions from various genres, such as Japanese arts, western arts, and modern arts will be held.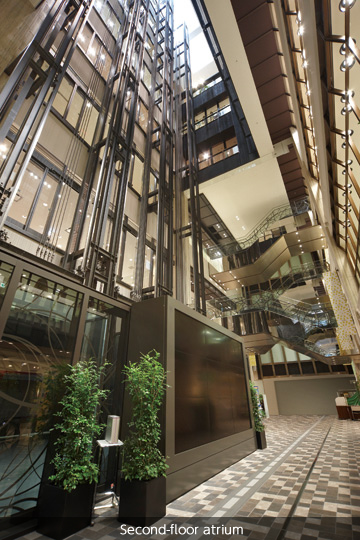 Kintetsu Department Store Main Store Abeno Harukas
B2–14F (Sales area: approx. 100,000 m²)
Ahead of the spring 2014 grand opening of "OSAKA HARUKAS," the "Abeno HARUKAS Kintetsu Main Store" will be opening.
In addition to 44 restaurants covering three floors, there will be many "sensation and experience"-format sales spaces with abundant information related to "things, ideas, and people."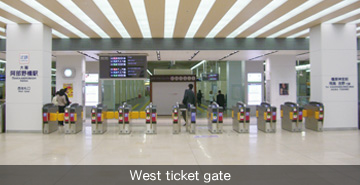 Kintetsu Ōsaka-Abenobashi Station
B2F/1F


Abeno and Tennoji—Towns vibrant with the hustle and bustle of their residents
Towns filled with the vivacity of the people who gather, live, and learn there, while experiencing timeless stories of history, culture and nature.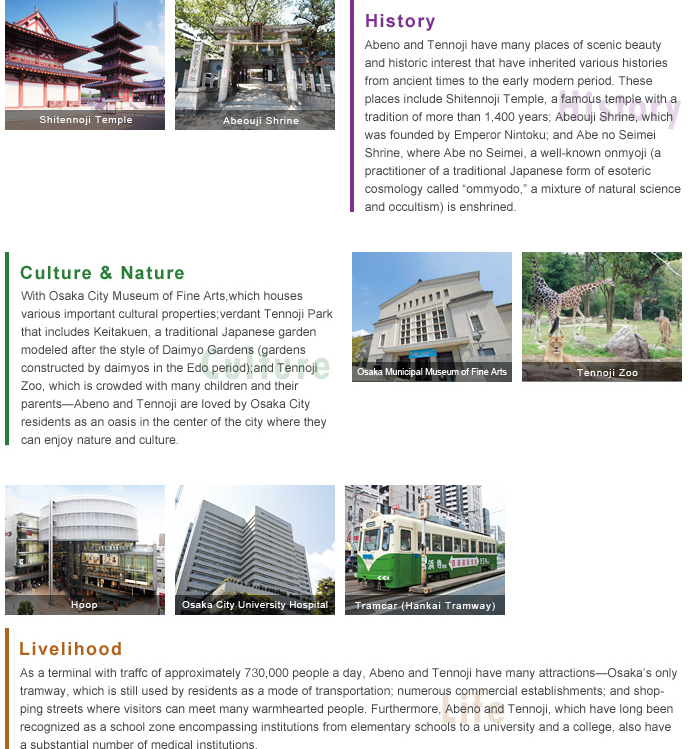 Area
Abeno and Tennoji are core areas of Osaka on par with "Kita" (Umeda) and "Minami" (Namba).